Overview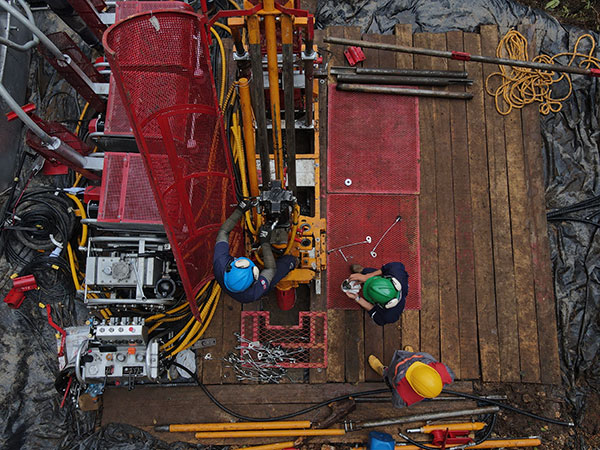 The Mocoa deposit is located in the department of Putumayo 10km from the town of Mocoa. It was discovered in 1973 when the United Nations (UN) and the Colombian government, conducted a regional stream geochemical survey. Between 1978 and 1983, an exploration program was carried out that consisted of geological mapping, surface sampling, ground geophysics (IP, magnetics), 31 diamond drill holes totalling 18,321m, and metallurgical test work cumulating in a positive pre-feasibility study. B2Gold subsequently executed diamond drill programs in 2008 and 2012.
A pit constrained inferred resource at Mocoa contains 636 million tonnes of 0.45% copper equivalent (0.33% Cu and 0.036% Mo)1 generated using $3/lb Cu and $10/lb Mo, containing 4.6 billion pounds of copper and 511 million pounds of molybdenum. The Mocoa deposit appears to be open in both directions along strike and at depth. Current work on the property has identified additional porphyry targets including the possible expansion of known mineralization which will receive additional follow-up drilling in 2022.
The phase 1 program planned for 5 holes for a total of 5,000 metres is being drilled by Kluane Drilling using a KD-1000, a modular and highly portable drill rig that can reach depths over 1,200 metres. In February 2022, Libero Copper started its first drilling using a diamond drill hole MD-043. It has now been completed to a depth of 1,235.5 metres, marking the commencement of an ambitious geological program at Mocoa.
Mocoa is already the largest copper resource in Colombia and one of the world's largest undeveloped molybdenum deposits.
ENVIRONMENTAL, SOCIAL AND GOVERNANCE (ESG) PROGRAM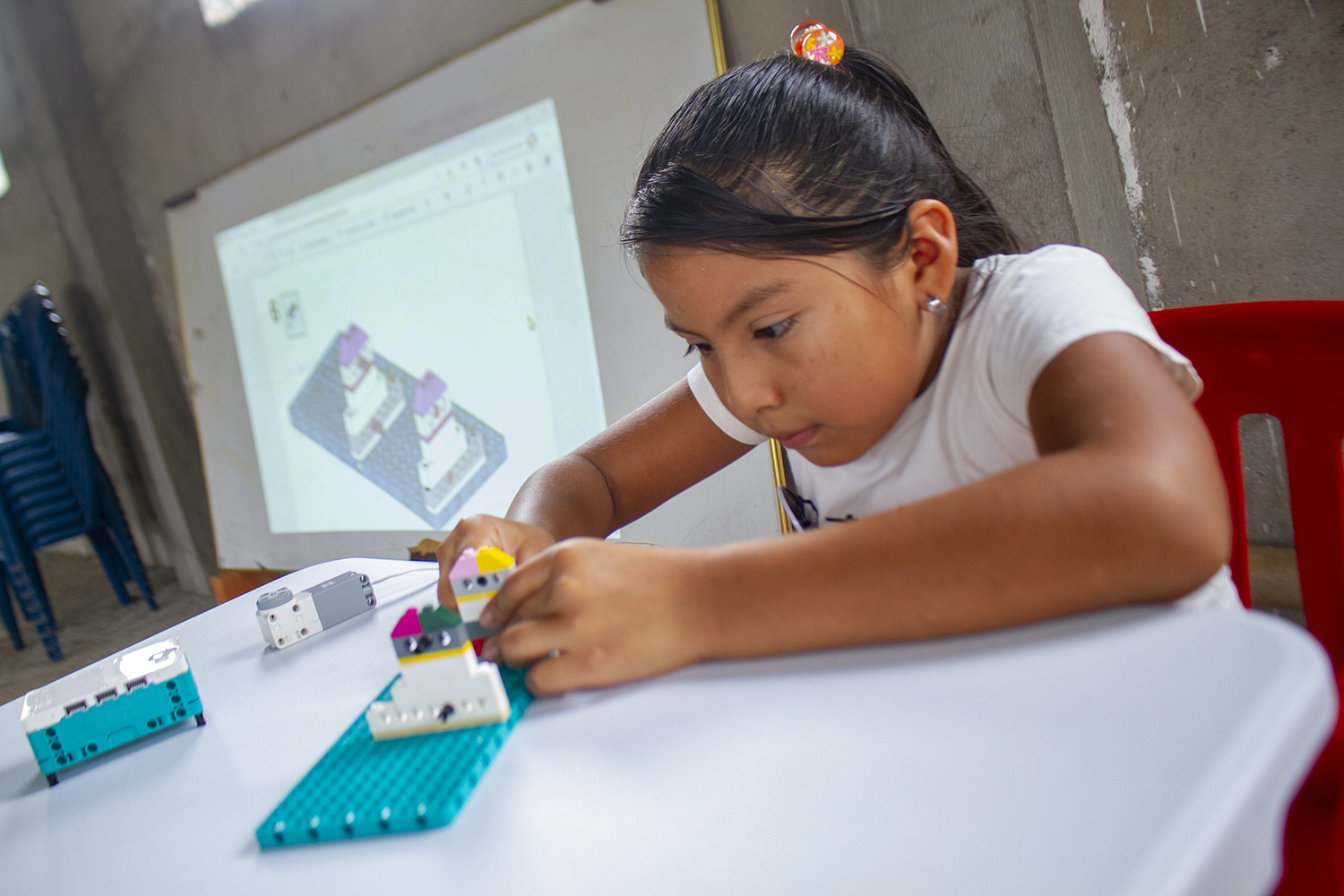 Under the operating philosophy of being "A Good Neighbor", Libero Copper has been engaging with the community. In the last year, we have generated more than 100 jobs of which 87% of employees are originally from Putumayo. In addition, more than 330 local people have benefited from our purchase of goods and services, contributing significantly to the economic reactivation of the region of Putumayo.
As a proud signatory member of the UN Global Compact, Libero Copper understands that business and investment is essential to achieving transformational change. We're committed to more children in Mocoa being empowered and transformed into citizens of change through education. Our programs IDEAMAKER and STEM+A invite them to explore and investigate in areas such as engineering, mathematics, science and technology.
In the last three months more than 250 children from rural and urban areas have participated in our programs.
In addition to dialogue and workshops, the program has been supported by an ongoing weekly radio broadcast, a significant presence on social media, chat platforms and an open-door policy at Libero's office in Mocoa.