Overview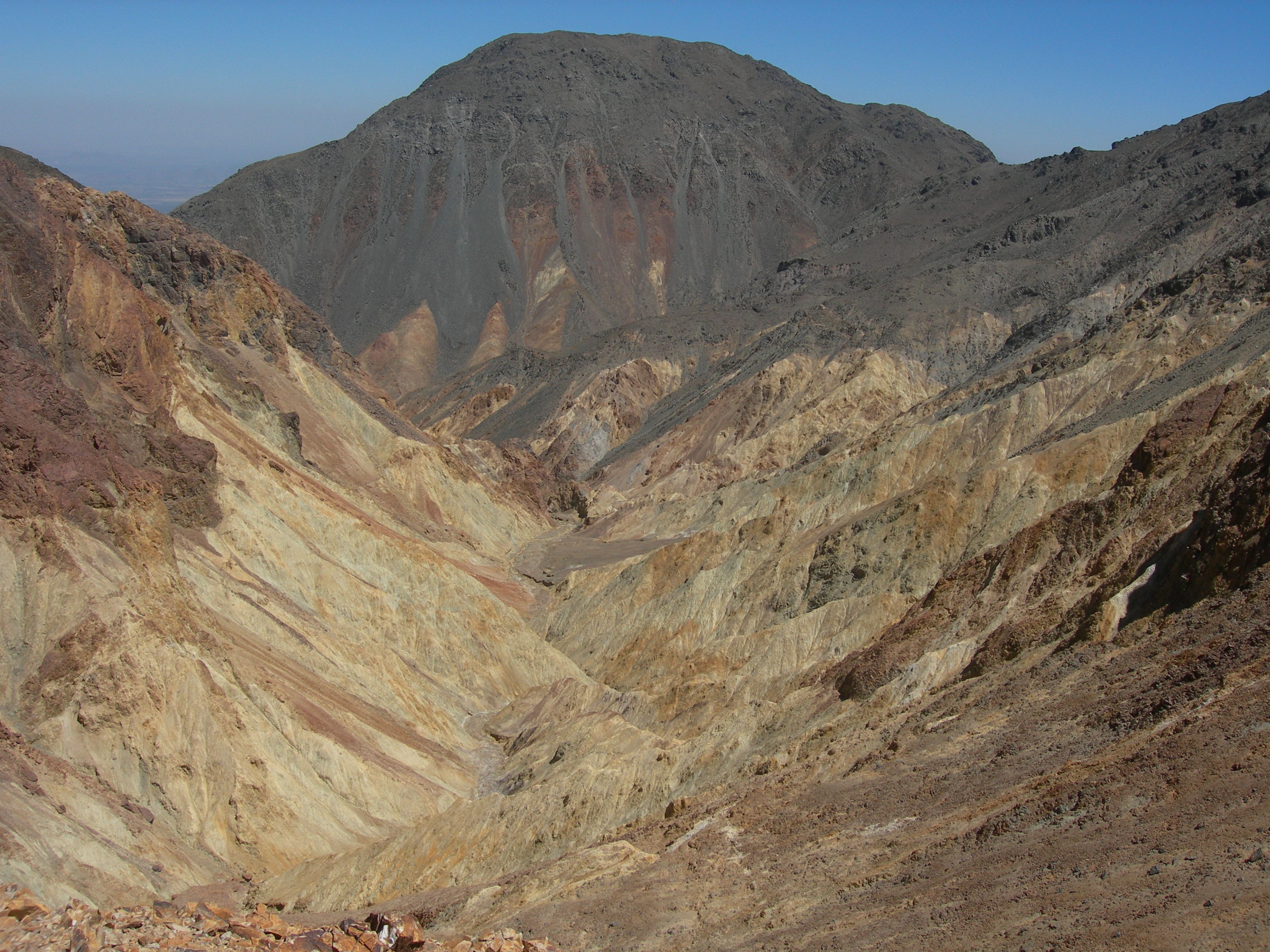 Esperanza's porphyry copper-gold and epithermal gold project is located in the prolific precious and base metal endowed and mining-friendly Huachi Mining district, San Juan Province, Argentina. The property has seen two main phases of exploration previously. In 2007, Cardero Resources Corp. drilled 11 drill holes totalling 2,552 metres targeting porphyry copper mineralization and in 2011, Kestrel Gold Inc. drilled 10 holes totalling 4,174 metres targeting epithermal mineralization. Centenera Mining Corporation filed an NI 43-101 Technical Report on the property dated 6 March 2017 (refer to Technical Report), which details the work on the property through 2017. More recently, in 2018, Latin Metals Inc. drilled 3 holes targeting porphyry copper mineralization totalling 965.5 metres (one hole was abandoned). In this drilling, hole 18-ESP-25 returned 0.57% Cu, 0.27 gpt Au over 387 metres from the surface to the end of the hole, including 0.74% Cu, 0.33 gpt Au over 232 metres from 0 to 232 metres. Hole 18-ESP-27 returned 0.21% Cu, 0.12 gpt Au over 451.5 metres from the surface to the end of the hole, including 0.43% Cu, 0.12 gpt Au over 24 metres from 86.0 to 110.0 metres. Refer to Latin Metals Inc., MD&A dated October 31, 2018 (SEDAR). These holes were never followed up on due to market conditions.
The advanced stage of the Esperanza exploration project is road accessible and contains multiple copper-gold drill targets supported by numerous surface rock samples across a large alteration footprint. The project has a year-round drilling season and drill permitting is underway. Once the required permits are obtained, the company will re-establish access to the property, and complete mapping and sampling of the property prior to initiating a 5000-metre drill program that is currently planned for the spring of 2023.
Quality Assurance / Quality Control on Sample Collection, Security and Assaying
Libero Copper operates according to a rigorous Quality Assurance and Quality Control (QA/QC) protocol consistent with industry best practices. These best practices will be implemented and monitored as the exploration permits for the project are granted. These include ongoing monitoring of assay data quality and database entry, sampling and logging methodologies, QA/QC protocols, sample security, the insertion of certified standard materials, blanks and field duplicates, QA/QC reporting and data validation. Assay laboratory details and assay techniques will be provided and detailed once project sampling is initiated.
Quality Assurance / Quality Control and Sample Data Validation (historic data):
A National Instrument NI 43-101 Technical Report was prepared for Centenera Mining Corporation over the Esperanza Project (formerly Huachi) with an effective date of March 6, 2017. Refer Gilmour R., Carpenter T., (2017): NI 43-101 Technical Report on the Huachi Property, San Juan Province, Argentina. This report reviews the historic mapping and sampling performed from 2006 – 2011, details the assay laboratories and procedures utilized and the authors state the following:
"Samples were collected from the main mineralized zones at Oro Rico, the Canyon Stock, the North Huachi Canyon pyrite zone, and Agua Dulce in areas proximal to anomalies. The results of this sampling confirmed the presence of mineralisation within each of these zones."
In addition, the authors stated the following: "The authors have reviewed the sample preparation, security and analytical procedures at Acme and Alex Stewart have found them acceptable. The authors also accept the results of the QC/QA procedures performed by Acme and Alex Stewart."
More recently, in 2018 Latin Metals Inc., (formerly Centenera Mining Corporation) successfully completed 2 diamond drill holes to test for porphyry copper style mineralization. A news release dated 19 June 2018, states the following: "Drilling undertaken by Centenera in 2018 has been supervised by on-site personnel at the project who rigorously collect and track samples, which are then sealed and shipped to SGS Minerals ("SGS") for analysis. SGS's quality system complies with the requirements of the International Standards ISO 9001:2000 and ISO 17025: 1999. Analytical accuracy and precision are independently controlled by the company using blanks, control reference material and duplicate samples." Keith J. Henderson, P.Geo. and qualified person under NI 43-101 reviewed and approved the scientific and technical information related to the news release and corporate presentations. Libero has reviewed this information and did not find any significant deficiencies.
The company plans to map and resample surface outcrop exposures over the property to further validate sample results and evaluate the economic potential in the immediate area.